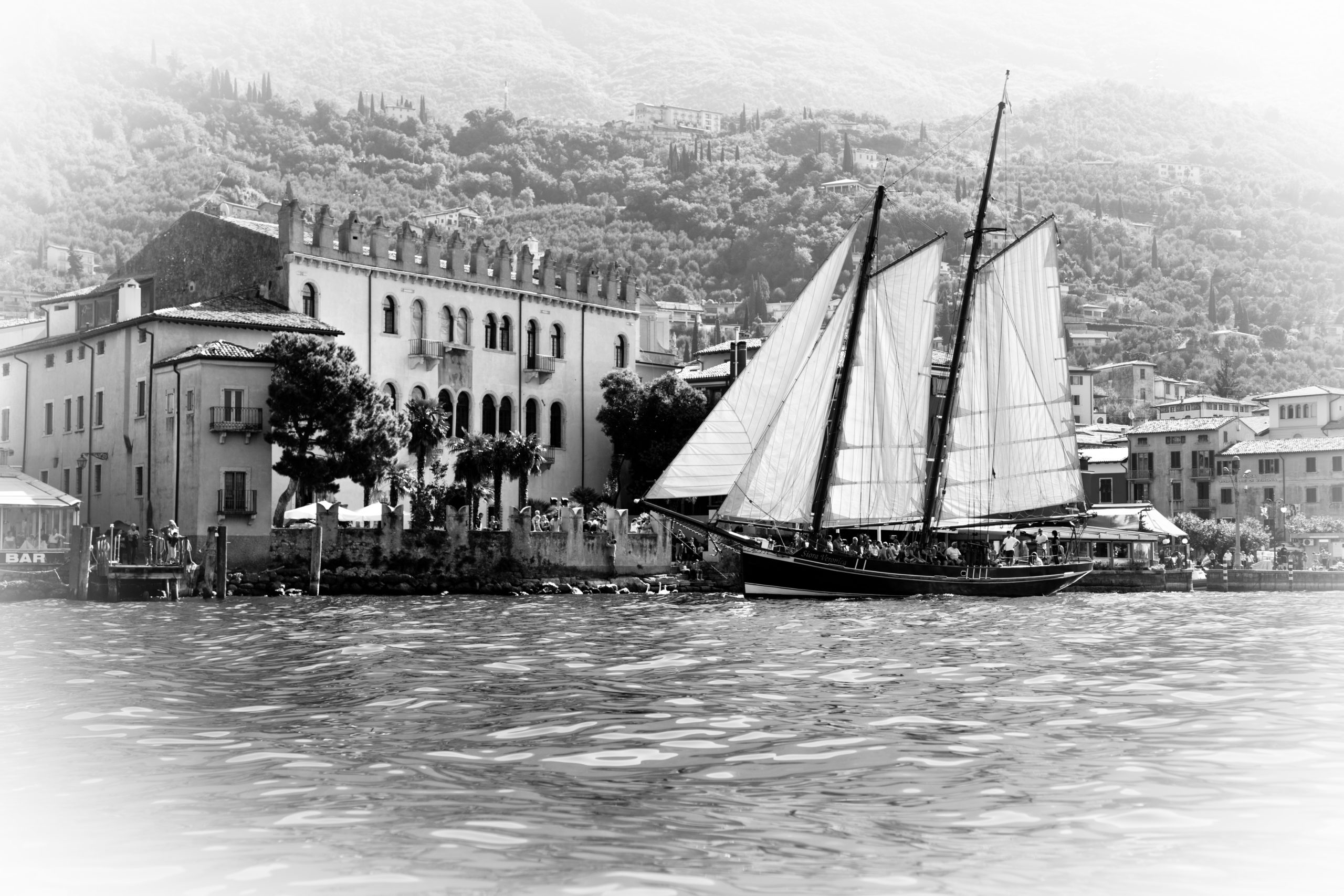 Historical Background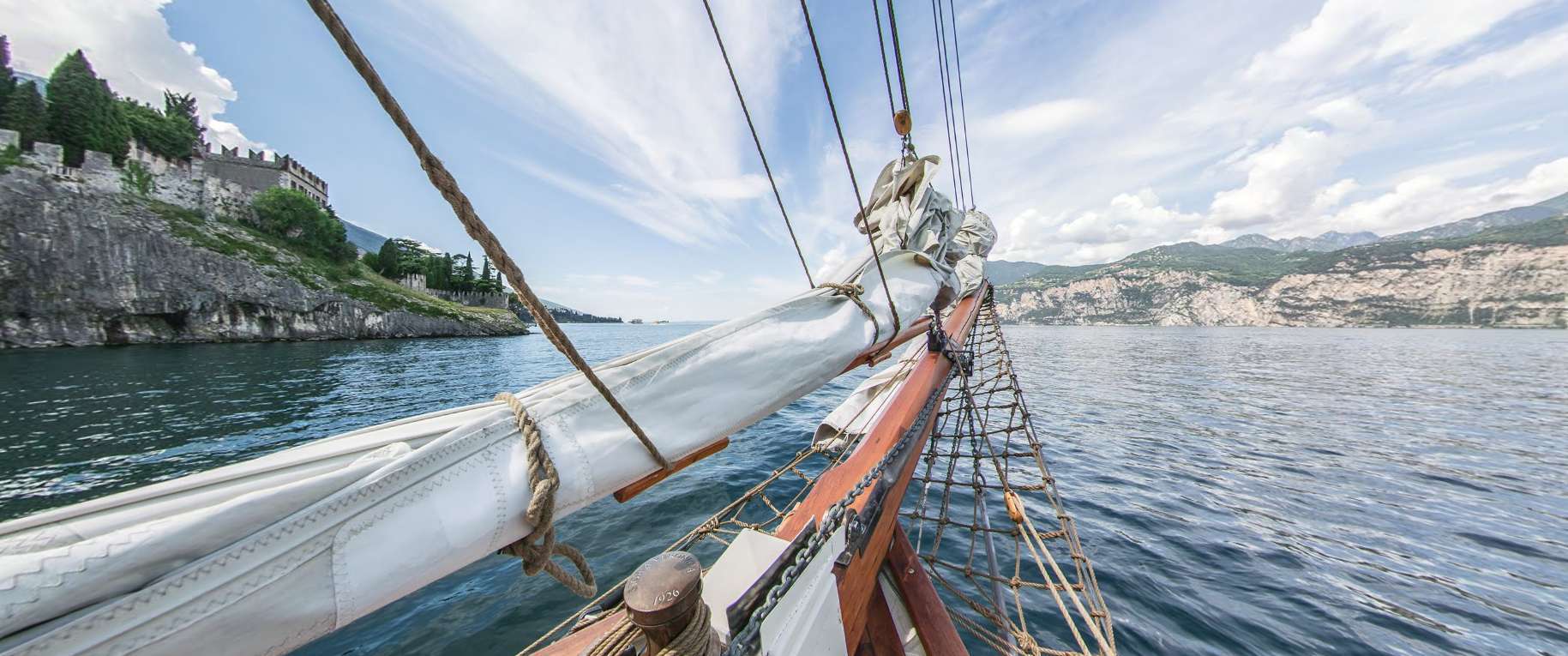 Technical Specifications
A "Lady" Ship with a glorious past
It was designed and built in two years in the early 20th century, between 1926 and 1927, by some blacksmiths from Peschiera del Garda, in the southern part of Lake Garda. It was part of a fleet of over 100 boats, originally used for the merchant transport of people and goods (such as wine, olive oil and livestock), as main mean of transport across the lake to connect the northern part with the southern one, in a period in which there were still no roads around the lake.
It was a two-masted sailboat, a square-rigged vessel with trapezoidal sails with a great headsail set on a long bowsprit (jib boom) These types of boats were used also for regattas and sailing races, the most famous one was that of 6th of July 1939, organized in Riva del Garda by the poet Gabriele D'Annunzio.
When the road around the lake was built after 1930, this kind of boat gradually fell into disuse as it was no longer necessary as mean of local transport. The situation unfortunately got worse by the outbreak of World War. The "Veronica" ship was left and abandoned for a long time as derelict vessel at the harbor of Toscolano, on the western coast of the lake.
In August 2001, only two boats of the original fleet had survived, and the "Veronica" ship reduced to an old rusty ship by the time, was completely restored and fully equipped, transformed from an old merchant boat into a charming sailing ship, the perfect setting for holding special events and luxury cruises, so much that it was renamed as "Siora Veronica" – which in local dialect means "Lady" – to underline its new elegant features, in addition to its long history and tradition.
| | |
| --- | --- |
| Boat's type | Auric wooden schooner boat |
| Length | overall length 24 m, outboard lenght 18,50 m |
| Width | 5,6 m |
| Draft | 1,6 m |
| Sail area | 220 m² |
| Sailing speed | 6 knots |
| Engine | 146 HP |
| Shipboard power | 11,5 kW |
| Passengers allowed | max. 50 people |
---